Enhancing Life's Experiences
AVID provides a wide range of listening solutions with impeccable sound quality and comfort designed specifically for the EDU and Public Sector markets. View our full range of Avid products here.
To learn more about Avids range of headsets please click here.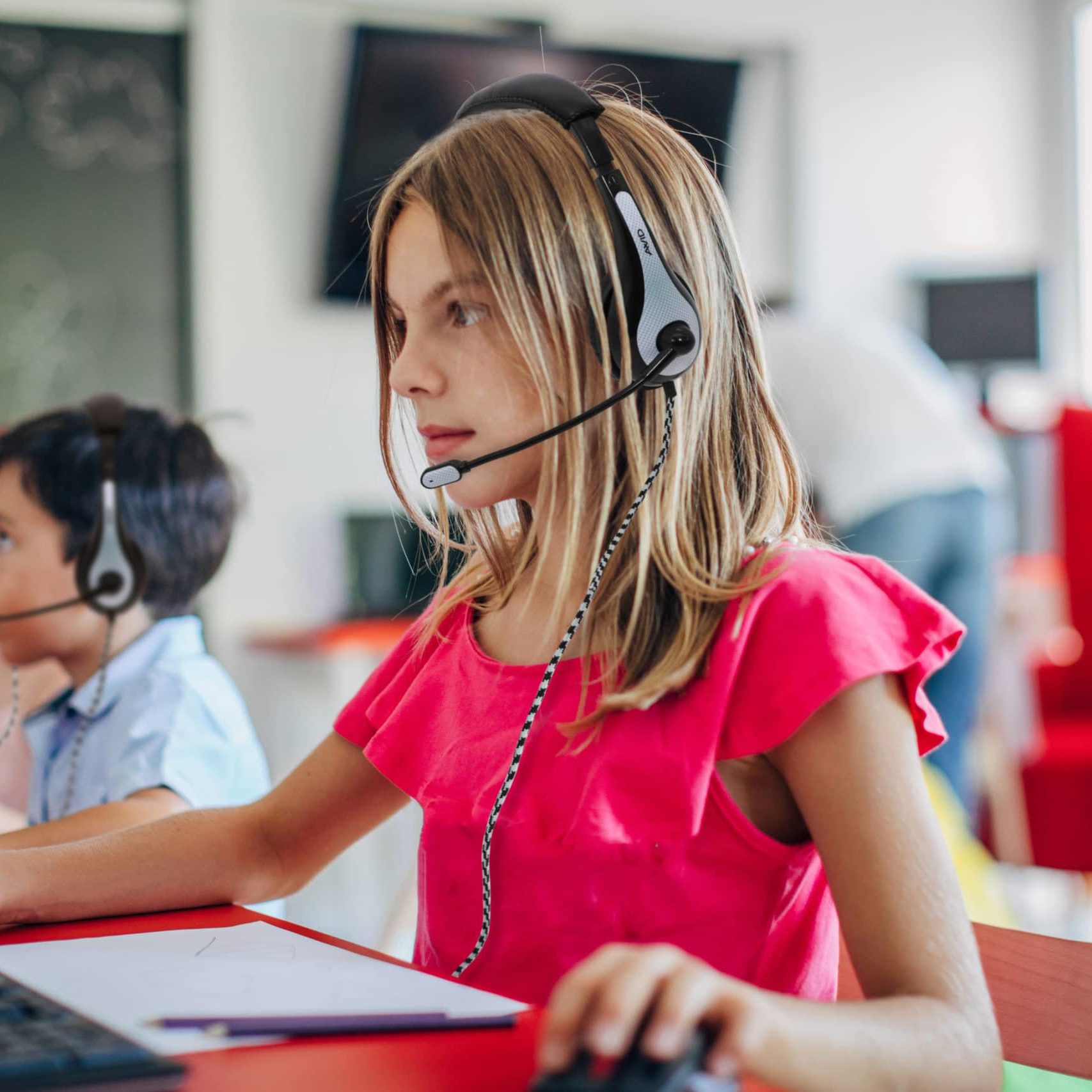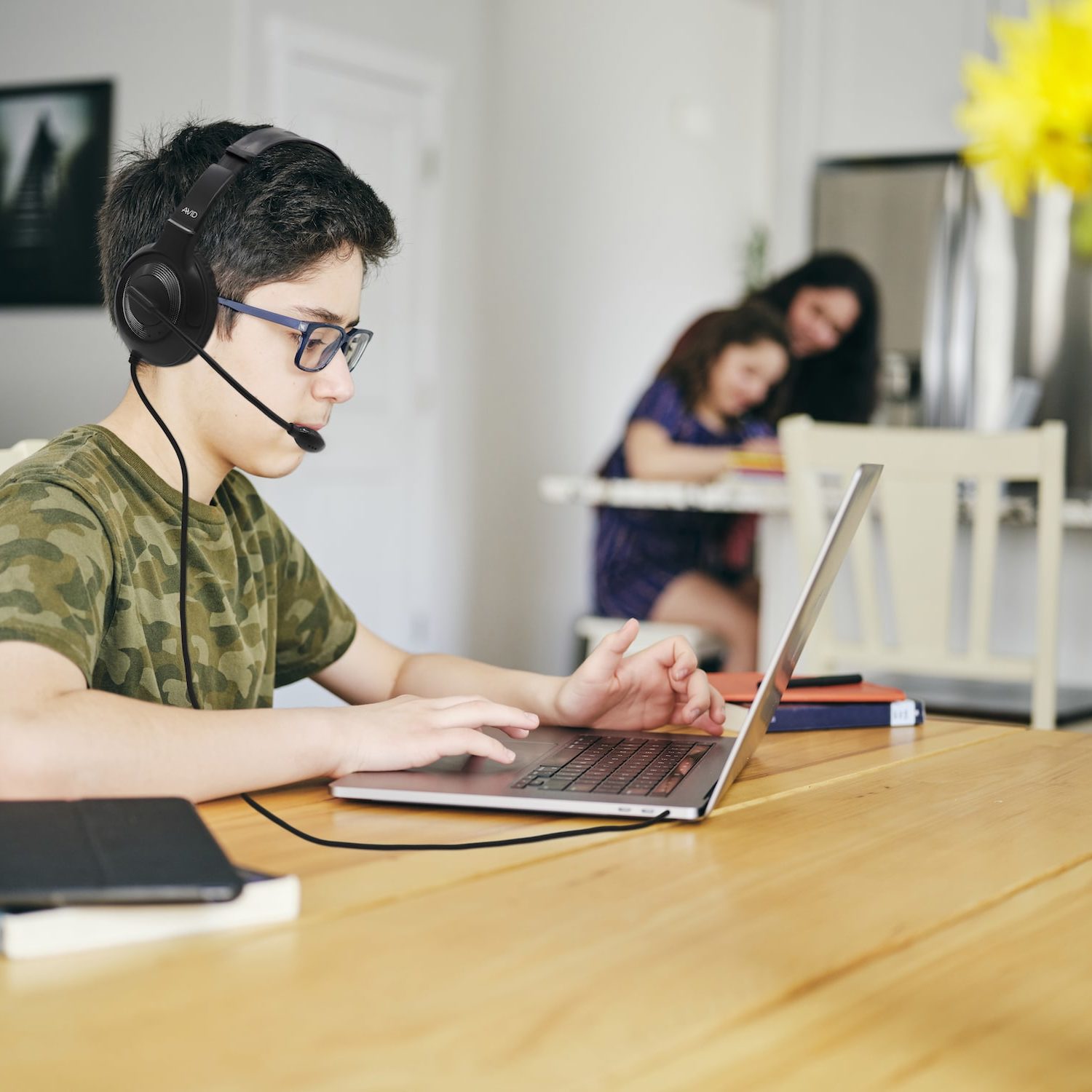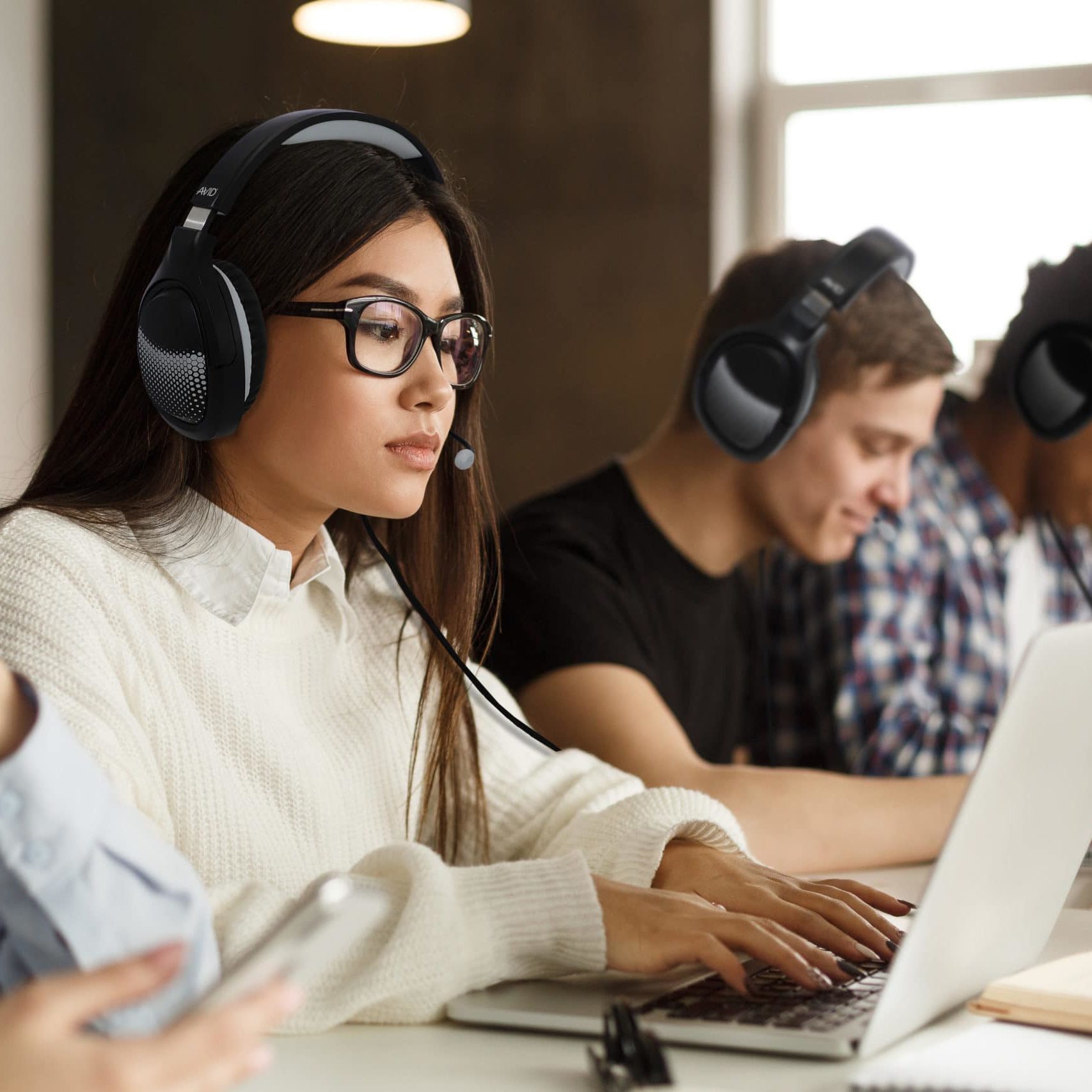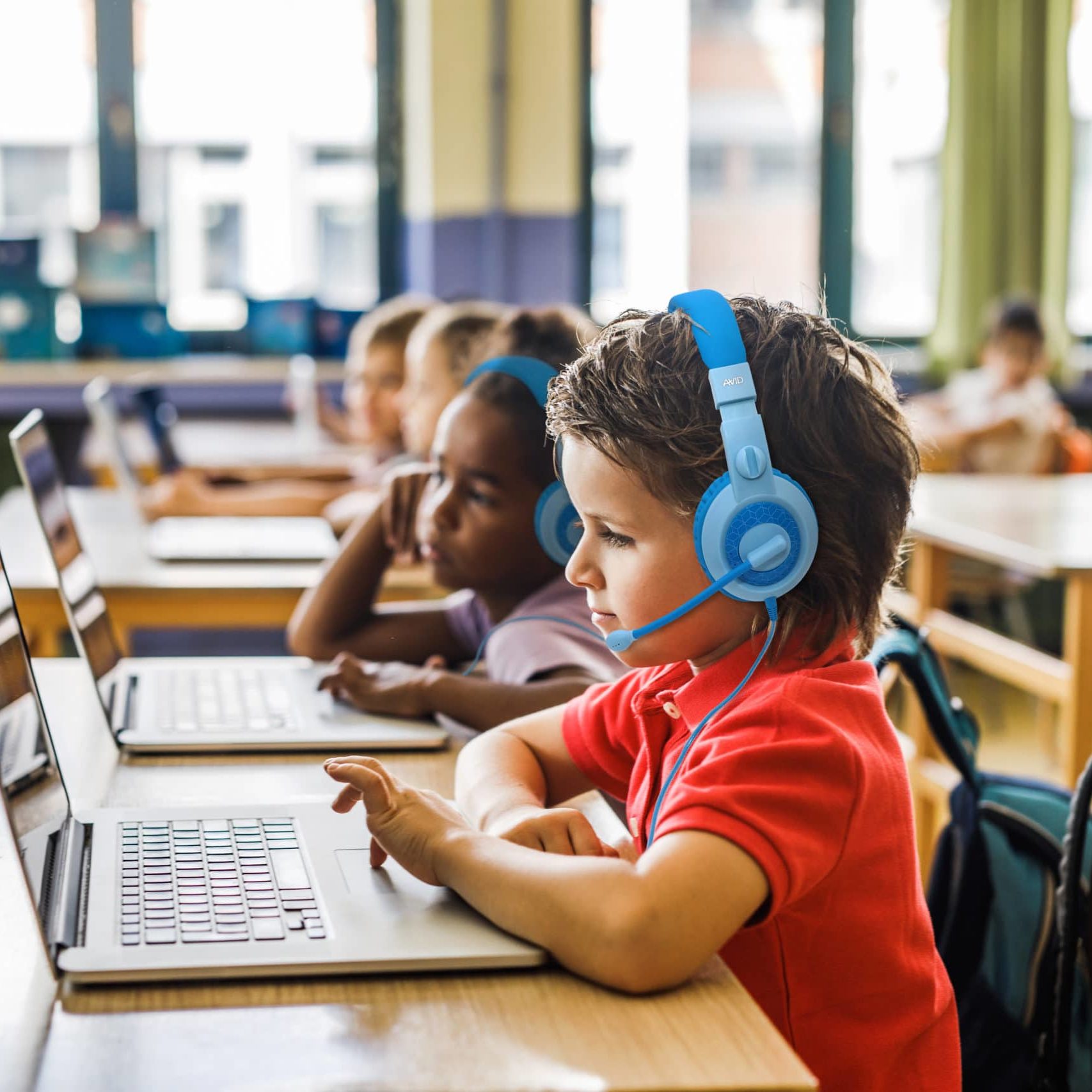 Academic Level - Further & Higher Education, Commerce
Subjects - All
Noise-canceling adjustable boom microphones.
Omnidirectional adjustable boom microphones.
Unidirectional boom microphones.
Universal and ambidextrous designs.
Passive noise reduction for improved student focus.
Quality sound and clear voice communication transfer.
Comfort ear pads for prolonged use.
Chew-resistant braided cord.
Adjustable headbands for perfect fit.
Padded headbands for enhanced comfort.
Easy to clean.
Durable and dependable.
Reinforced cord strength at ear cup.
Universal designs that meet various assessment and testing requirements.
Cord lengths that provide a wide range of motion.
Available with a 3.5mm plug or USB.
Why Would A School Or Institution Want To Buy Avid?
Meets the needs of all students and educators.
Performance in any learning environment.
Perfect for 1:1 learning.
Budget-friendly options.
Solutions that can be counted on to perform.
Overall value.
Compatible with a wide range of devices and software.
Meet various assessment and testing requirements.
View Products

Subscribe to our Mailing List
For news, product updates, offers and more, signup to our newsletter. See our Privacy Policy here