Discover our resources
Welcome to our resource centre, your one-stop destination for staying updated and informed about the latest trends and innovations in the world of Edtech. Here, we provide you with a wealth of knowledge, from in-depth e-books to captivating webinars that bring the products to life, all designed to help you make informed decisions about the products we offer.
Introducing Our Latest E-Book: "The Benefits of Assistive Technology in the Classroom"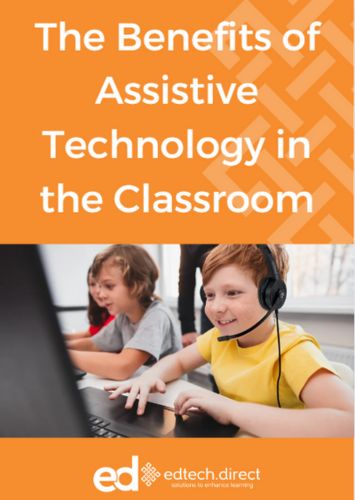 Unlocking the Future of Inclusive Education!
In today's rapidly evolving educational landscape, providing equal opportunities for all students is more critical than ever. Our latest e-book explores the transformative power of three cutting-edge assistive technology items that are reshaping the way we educate and empower students of all abilities.
What's Inside?
We delve deep into the transformative influence of three innovative assistive technology items that have the potential to revolutionise the educational experience for students and educators alike. Whether you're an educator, a parent, or a student, this e-book promises valuable insights into the advantages of these incredible tools.
Download now to unlock the potential of Assistive Technology in Education here.
Introducing Our Latest E-Book: "Digitalise your writing E-ink Tablet vs Digital Smart Pen."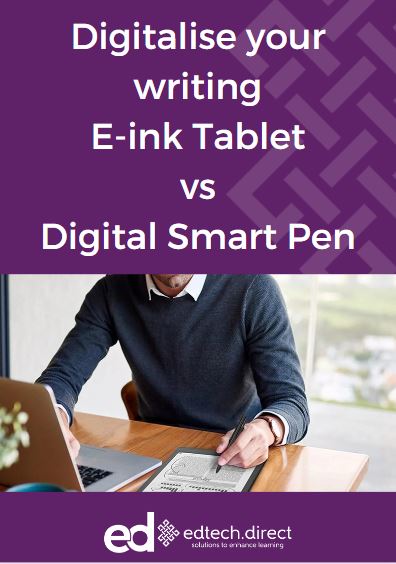 The battle of wits – which will you choose?
In this digital age, our choice of tech continues to evolve at a rapid pace. Two innovative devices that have made a significant impact on our lives are E-ink Tablets and Digital Smart Pens.
What's Inside?
This e-book explores the benefits of two popular digital tools for note-taking and reading: E-ink Tablets and Digital Smart Pens. It explores the unique features of E-ink Tablets, such as their paper-like displays and extended battery life, highlighting their suitability for e-reading. On the other hand, it examines the capabilities of Digital Smart Pens, emphasising their precision and seamless integration with note-taking apps. The e-book also discusses the specific scenarios where each device excels, enabling readers to make an informed decision based on their individual needs and preferences.
Introducing Our Latest E-Book: "Unleash your inner code wizard."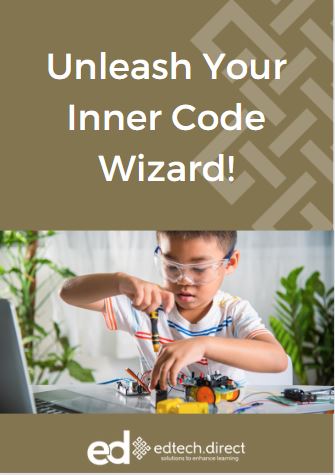 Embark on an exhilarating journey into the heart of teaching coding in the classroom.
In this digital age, the ability to code is an invaluable skill, and we're thrilled to provide you with a treasure trove of insights, and hands-on tools to make the coding experience both engaging and educational.
What's Inside?
Inside these virtual pages, you'll discover a range of resources designed to demystify the process of teaching code, turning it into an accessible and enjoyable adventure for both educators and students alike.
Subscribe to our Mailing List
For news, product updates, offers and more, signup to our newsletter. See our Privacy Policy here