Top tools for teachers: The ultimate list of EdTech resources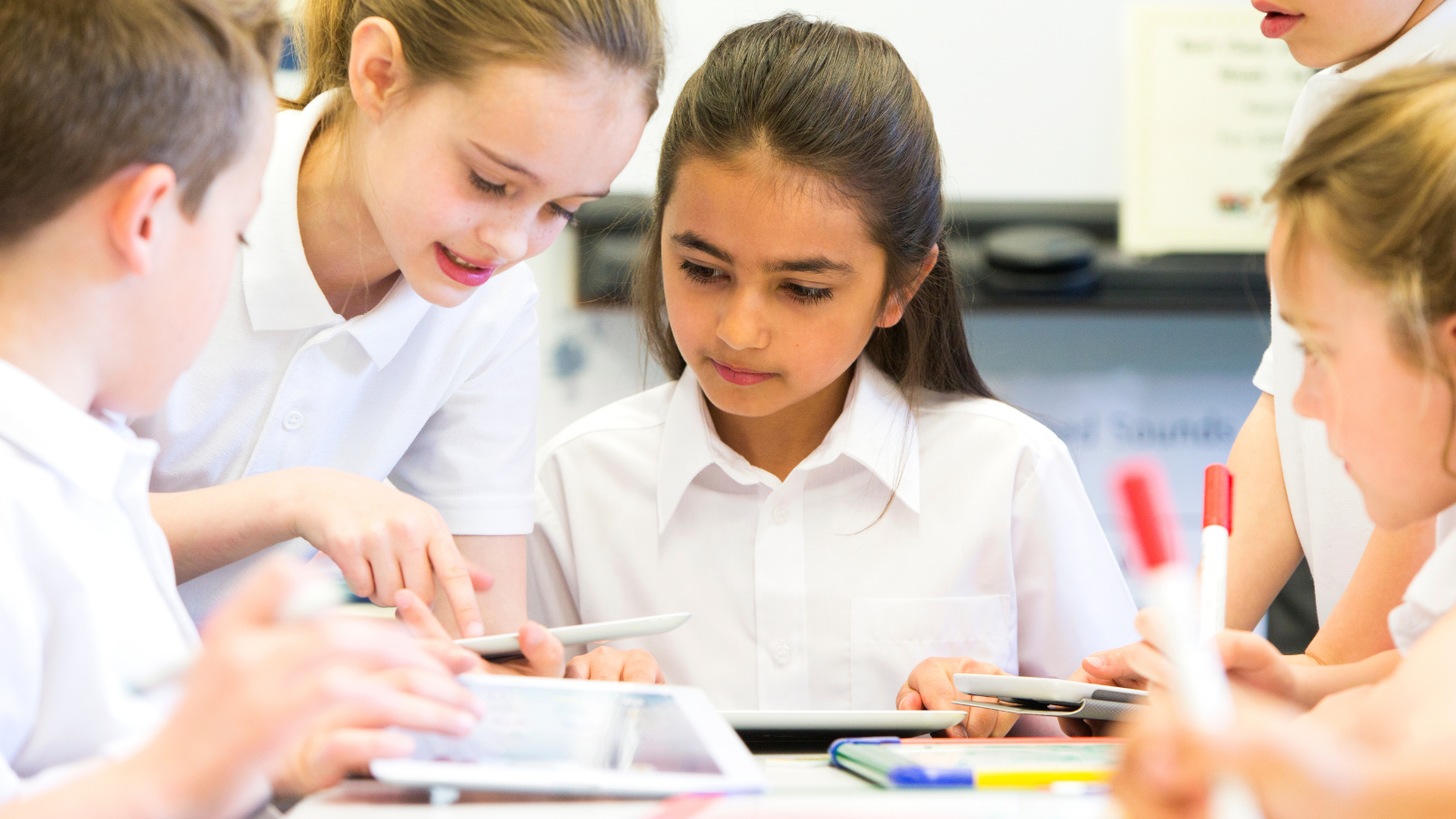 These days it's hard to imagine a classroom without technology. EdTech is everywhere and it's changing all the time. With so many EdTech tools out there, how do you choose the best resources?
Here, we've compiled a handy list of high-quality EdTech resources to enhance learning and make your role as a teacher easier. Read on to discover more…
Creative software
It's so important to nurture creativity in your students and the latest EdTech software can really help it to thrive.
Creative software lets you facilitate and grow design and illustration skills in your classroom, including photo editing, CAD (computer aided design), graphic design and animation.
Music software can also enhance your creative curriculum. Exciting music software developments include audio programmes that train students' ears to recognise and understand pitch, rhythm, scales, chords and tuning. The latest software also includes theory tools and applications to assist in music production.
Video production software is another fantastic EdTech tool for classroom use. It can be utilised as a creative teaching aid and students can express their creativity with video production software designed specifically for their age group.
Learning Management Systems
Since the pandemic, Learning Management Systems have become more integral than ever in schools. There are a multitude of systems available for educational settings and they offer a wide range of benefits for teachers and learners. Here, we draw your attention to some established LMS resources.
Kahoot! is a feature-packed LMS that helps schools to facilitate online sessions with pupils, create games, streamline remote learning processes and track class progress using formative assessments.
Developed specifically for educators, Blackboard Learn LMS has recently been redesigned in collaboration with educators across more than 70 countries. Its features include flexible assessment types, personalised learner feedback, peer assessments, group and individual assignments, discussion boards, messaging and more.
Moodle is another flexible and robust LMS used to manage, deliver and measure learning online. It lets teachers create and assess customised lesson content and track learner progress. Moodle also integrates seamlessly with other platforms.
Part of Google Apps for Education, Google Classroom is a cloud-based LMS designed in tandem with educators. It helps teachers personalise, manage and measure learning for a richer educational experience. Easily accessible from computers, tablets and smartphones, Google Classroom also gives students agency over their own learning.
As a teacher, it's worth spending some time to find a Learning Management System that meets your particular needs. When you find one that fits, it can supercharge learning in your classroom.
Interactive whiteboards
Moving on to EdTech equipment, interactive whiteboards are one of the most useful and versatile EdTech tools for your classroom. They can positively impact classroom learning, engaging pupils in the learning process and helping you save time and stay organised.
The latest interactive whiteboards are designed to be intuitive and easy to use. Touch-screen interfaces and clever interactive features bring lessons to life. You can use them to record lessons and circulate notes for students, and they're compatible with other online teaching resources and educational games.
Take a look at this tried and tested range of interactive whiteboards and accessories from trusted EdTech brands Newline, Samsung and Clevertouch.
Visualisers
Visualisers are another essential tool on our EdTech list. These compact, portable classroom devices have high-resolution imaging and combine the functions of an overhead projector, video camera and magnifier.
You can use visualisers to project texts and images onto a monitor or projector for the whole classroom to view. Visualisers also let you highlight and annotate lessons, take photographs, record class activities and more.
How do you choose the best visualiser for your teaching needs? We've linked to a carefully selected range of visualisers at various price points, including established EdTech brands Czur, Adesso and Ipevo.
Coding robots
Finally, we wanted to highlight a fun and interactive EdTech tool to bring coding to your classroom. Perfect for developing STEM skills, coding robot kits offer an introductory route to programming with simple step-by-step instructions. Coding robots are a memorable way to introduce the world of coding to your students and can pave the way for future learning in this area.
Need help?
We hope we've given you some useful EdTech options to explore. Please contact our expert team to find out more about these tools. With more than 15 years' experience in EdTech services, we can offer practical advice on all the latest developments.
Subscribe to our Mailing List
For news, product updates, offers and more, signup to our newsletter. See our Privacy Policy here