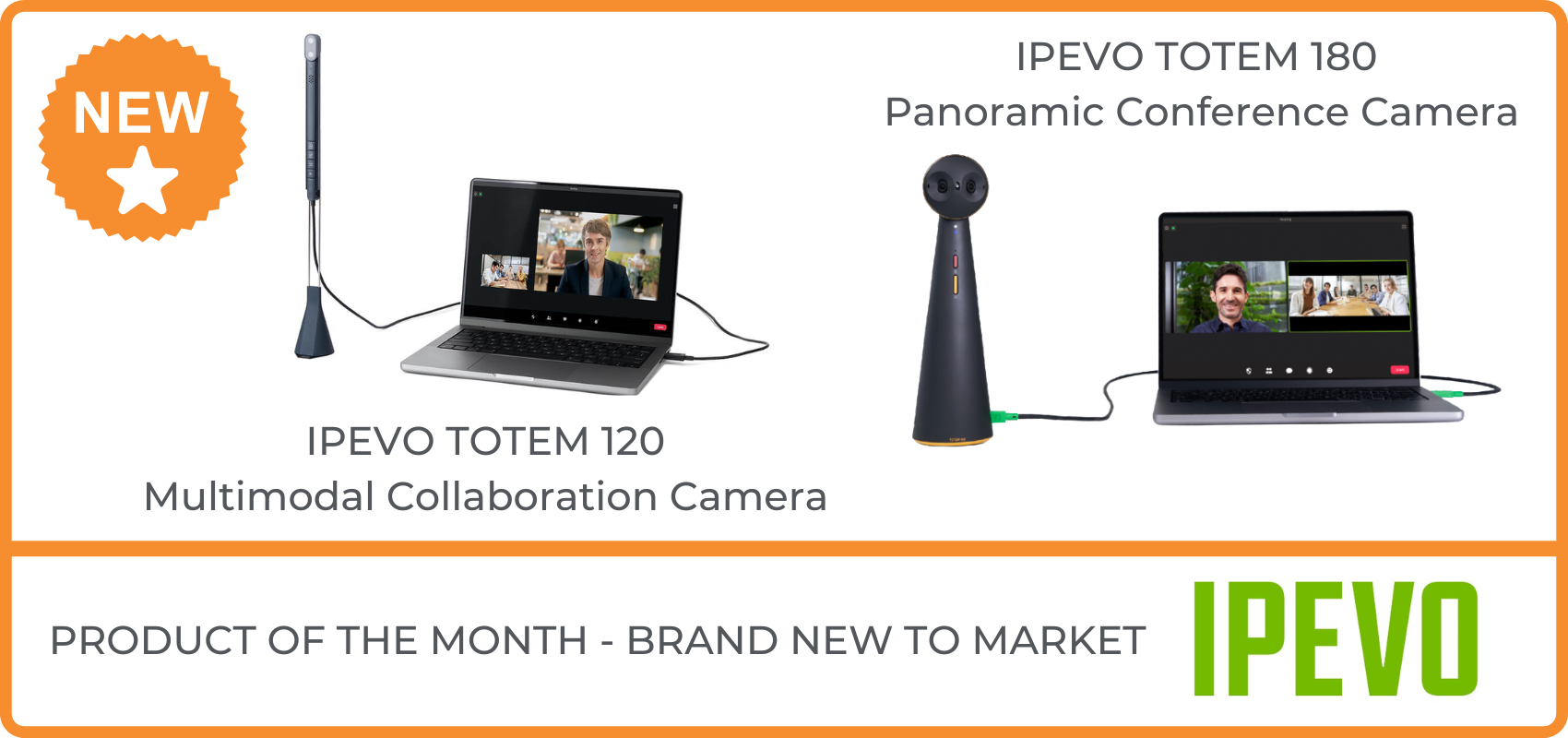 NEW! The Ipevo Totem
The Ipevo Totem is a 180 degree panoramic camera designed for conferences and team meetings. The Totem incorporates the latest AI stage auto formatting to easily distinguish individuals and has two noise reducing microphones for optimum audio clarity. The camera is easily connected to your device via your input port and is compatible with all of the major meeting platforms.
Two Camera Modes for Meetings of Different Sizes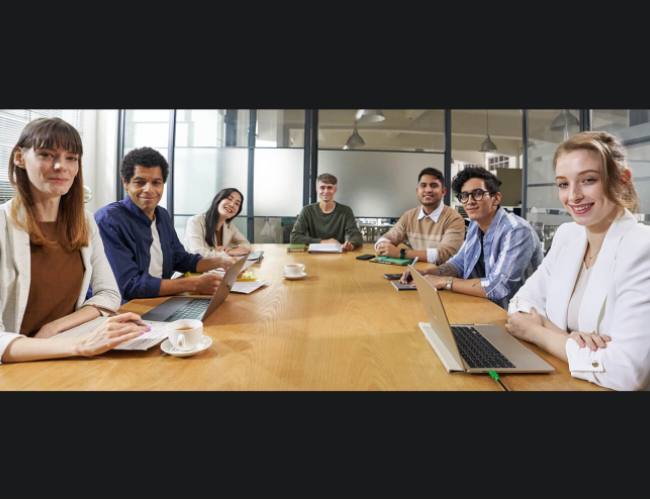 180° Full room view
For standard sized meeting rooms or up to 8 people. Place TOTEM 180 at the head of the table, on the side where the conference screen is located.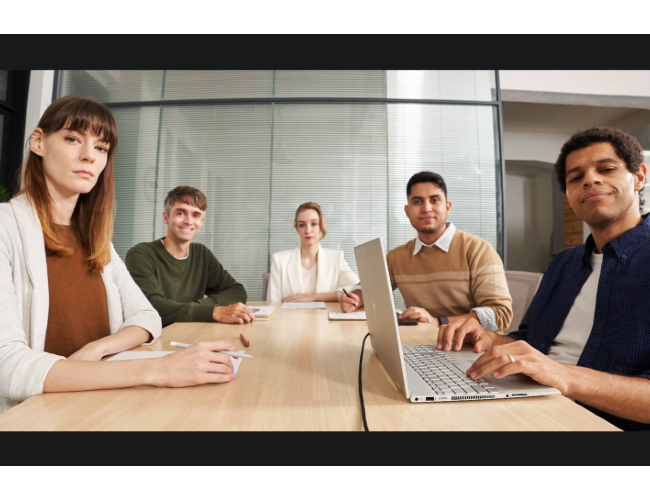 120° Small group view
Mode for huddle rooms or up to 5 people. The viewing angle of TOTEM 180 can be switched to 120 degrees to get a more narrow and focused view.
180° Panoramic Conference Camera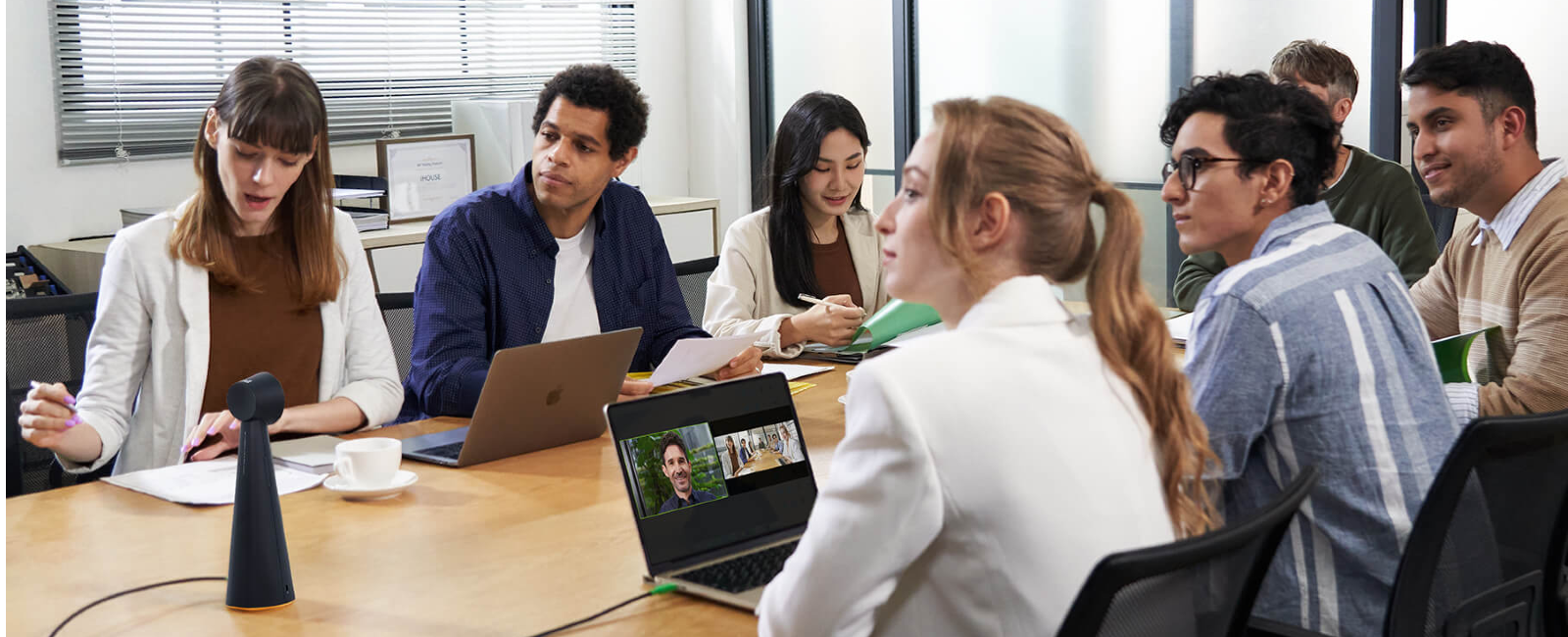 Video stitching technology - Capture the whole room via two 4 MP cameras that provide a seamlessly stitched 180° view, free of spatial distortion.
Two 4 MP Cameras - Premium quality cameras ensure clear, high quality visuals
Adjustable angle of view - The camera is easily adjustable to whatever height is required to fit everybody into view.
Full room view - Designed for standard sized meeting rooms the camera can cover a 180° arc.
Small group view - The camera can also be adjusted to a 120° view for smaller groups.
AI stage auto framing - Auto framing distinguishes every individual and ensures that everyone is displayed clearly.
Two microphones with noise reduction - noise reducing microphones block out any sound interference for optimum audio quality.
5 meter audio pickup - It doesn't matter where abouts you are sat in the conference room, the totem microphone will be able to pick your voice up
Portability - The totem is compact, lightweight and easy to move between meeting rooms as required
Plug and play - Easy to use, simple plug into your computer and you're all set
How to use the Ipevo Totem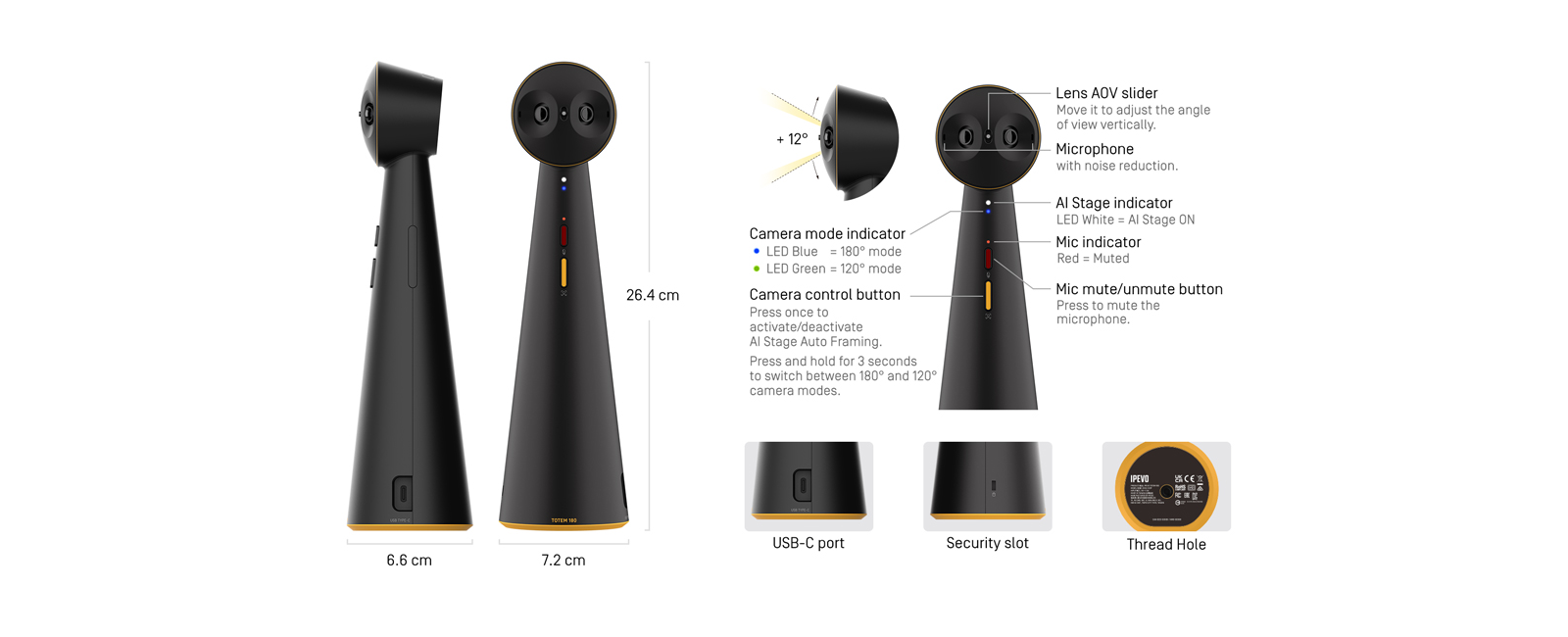 Subscribe to our Mailing List
For news, product updates, offers and more, signup to our newsletter. See our Privacy Policy here