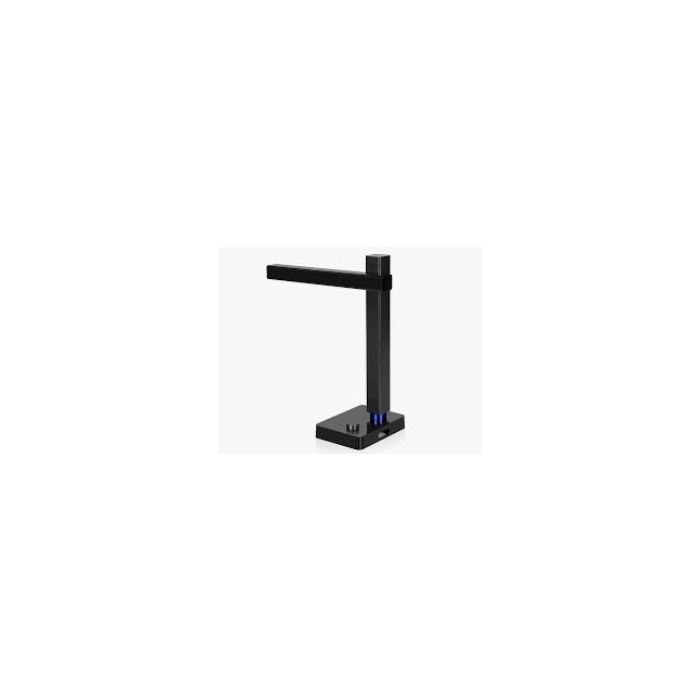 suggested retail price
£160.86
| Vendor | Vendor Product Name | Vendor Part Code | ET Price Code |
| --- | --- | --- | --- |
| | Czur Shine 800 pro | Shine 800 pro | 400001 |
Specifications:
Sensor/Pixel - CMOS 8 megapixel (3264*2448) 
DPI - 270
Video Parameter - MJPG 3264*2448@10Fps
Export format - JPG, PDF, Searchable PDF, Word, Excel, TIFF
System support - XP, Win 7/ 8/10, 32/64-bit; macOS 10.11 and above
Scanning method - Device Control, Software triggering, Foot pedal
Scanning Size - ≤A4
Scan Speed - ≤1S
Product description:
CZUR Shine800 Pro Document Camera Portable Foldable Smart A4 USB 2.0 Scanner with 180+ Languages OCR 5MP HD Sensor Compatible with Windows & Mac for Family Home Office
Key Features:
Use Case & Speed: Designed for A3&A4(11.69*16.53 & 8.27*11.75 inch) document, any objects smaller than A3 size can be scanned with Ultra-fast scanning speed, less than 1 second per page. Perfect device to scan FLAT papers (NOT FOR BOOKS) or for remote teaching, learning and meetings.
Document Camera & Scanner: Work as both a document camera for remote teaching & learning compatible with ZOOM and a document scanner to scan papers and convert/OCR files. Able to scan 180+ languages and convert to JPG, PDF, Searchable PDF, Word, Excel and TIFF powered by ABBYY.
High Resolution & AI Tech: CMOS 8MP (3264*2448, A4: 270;A3: 205 DPI) camera. Smart Paging and Auto Cropping, Combine Sides, Stamp Mode, and Multiple Color Modes.
Height Adjustable & Portable: 2-level height adjustable neck. 90 degree foldable and lightweight 4 lbs with foot pedal for convenient operation.
Subscribe to our Mailing List
For news, product updates, offers and more, signup to our newsletter. See our Privacy Policy here