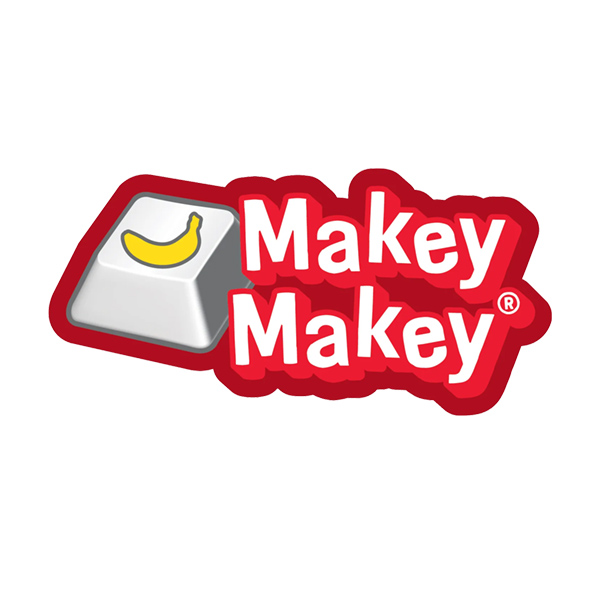 Makey Makey Invention Kits
Makey Makey Invention Kits are a modern tech kit that help to introduce key STEM principals including engineering, coding and design. To view our range of Makey Makey products click here.
How does the Makey Makey Invention Kit work?
The kit is designed to turn everyday objects into computer keys, using a circuit board, crocodile clips and a USB cable the kit can replicate either a keyboard or mouse click signal. The kit introduces students to computer programming, engineering and design in a way that is simple, fun and accessible for any level of ability.
Craft & Code - Design your own controller with everyday materials like playdough or graphite pencils. Control your favourite Scratch game while you learn to code.
Supermarket Circuits - Is a banana conductive? The world is full of conductive objects & materials. Make musical circuits with liquids, fruits, and low cost office supplies.
Build your own sensors - Using foil, pennies, and paper clips, invent sensors just like scientists do.
How can Makey Makey help computing in education?
The Makey Makey kit is great because it gives students a contextual cross curricular learning experience. From building the initial circuits that form the link between a computer and a mouse / keyboard all the way through to programming. By giving students a practical hands-on example of how each component of computing works, it gives them a far greater depth of understanding of the subject as a whole rather than just focusing on one area. It's also great for promoting inclusivity in the classroom. There are always going to be topics in any subject that students enjoy more than others. The Makey Makey kit gives groups a chance to work together and learn from each others strengths.
View Products

Subscribe to our Mailing List
For news, product updates, offers and more, signup to our newsletter. See our Privacy Policy here