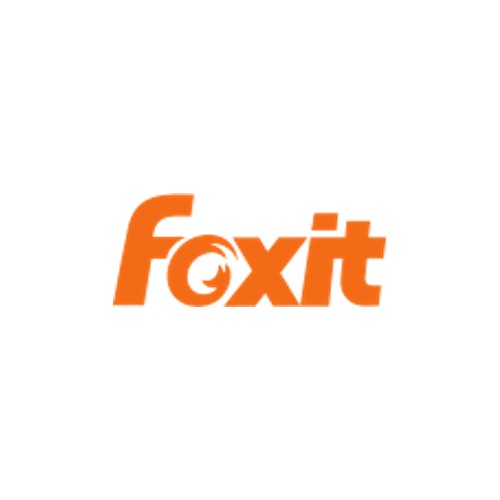 Who are Foxit and what do they do?
Foxit is committed to innovating and developing PDF products and services, they offer a wide range of solutions including PDF editors and converters. With over 20 years of market experience and over 700 million users worldwide Foxit is a well established PDF solution that you can rely on.
How can Foxit help with education?
Whether playing catch-up to new regulations or recognising the benefit of adopting a fully digitised system, educational institutions from primary school to universities have a strong need to both convert existing print materials to digital form and create new digital materials.
Simplified paper processes
Tools for copyright protection and confidentiality
Marked content for improved accessibility
All-in-one PDF editing tools
Discounted and free software for educational use
Developer support at every step
Digitising copyrighted content requires a system in place to protect against theft. For valuable digital textbooks, the ability to create or integrate complete Rights Management (RM) systems can be required.
Student confidentiality is also extremely important. Documents may need to be protected via passwords, or only made accessible to certain registered users.
Building applications with Foxit PDF SDK allows security features to be seamlessly integrated. Monitoring and restricting access to confidential information, redacting sensitive content before sharing, and secure digital signing can all be added without needing to be an expert in PDF specifications.
Better rendering quality - Supporting Fortune 500 customers that demand quality, we have the engineers, resources and the need to provide best-in-league rendering quality.
Better rendering speed - Compared to our competitors, Foxit's technology is faster, more accurate, and it works.
Worldwide support - With a truly world-wide presence, Foxit can provide you with the local support that you need through email, online messaging and phone calls in real-time.
Out of memory management - The Out of Memory Management (OOM) feature will ensure that the SDK automatically recovers from any anomalous events with minimal effect on the user's experience.
Superior font handling - Foxit's superior font matching algorithm can accurately determine which substitute most closely resembles the original non-embedded font and uses that to display the text.
Optimised for mobile - Foxit Software is probably best known for its small, fast and lightweight Foxit Reader app, which matches Adobe Reader's rendering quality, but beats it in speed.